Find The Perfect Solution For Your Business HVAC Needs!
Planning – Designing - Engineering

Our project designers utilize ASHRAE and SMACNA standards as a guideline for their HVAC system designs. Whatever your commercial or industrial heating, cooling, humidification, dehumidification or ventilation needs, E. B. O'Reilly has the experience, knowledge and technological know-how to design the most efficient, economical and effective HVAC system possible. According to the Consortium of Energy Efficiency (CEE) up to 50% more energy can be saved with proper installation, sizing, and maintenance of commercial central air conditioning and heat pumps.

Our engineering and design staff will work closely with you, your engineers, general contractor or architect to determine the best method of achieving the air conditioning and heating results your business demands. After on-site inspections and critical analysis, we'll present our recommendations to you as a comprehensive plan. Whenever possible, we will take the time to offer value engineering ideas in order to provide a more efficient, economical solution to any installation.


Implementation

Once we as a team decide which system is the best fit, E. B. O'Reilly stands ready to start the installation process. We have a sales force with numerous years of combined experience so you can be confident that you will benefit from all their industry experience and knowledge. In addition, we pride ourselves in maintaining longstanding, close working relationships with a large number of vendors and subcontractors which helps lead to a smooth installation process.

At E. B. O'Reilly, we're accustomed to working with tight schedules, rough working conditions, and highly demanding technical requirements. Under the toughest conditions we will do everything in our power to get your system installed quickly – so that it can be 100% operational as soon as possible.
Closeout
At the close of a project we provide our customers with all necessary documentation including operation and maintenance manuals, warranties, asbuilt drawings, etc. Our Service Department is involved in the start up of each installation and therefore have a knowledge of the system to help provide quality warranty service.
Contact us today so we can get started on helping you solve your HVAC needs!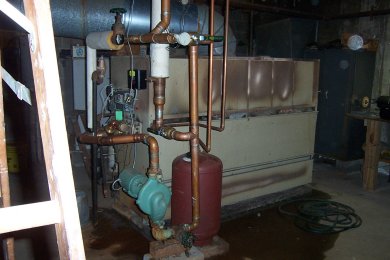 Before O'Reilly
---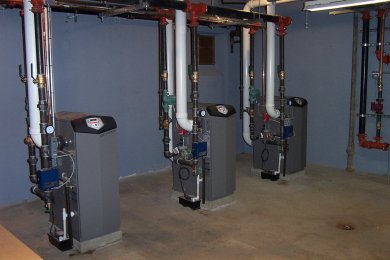 After O'Reilly